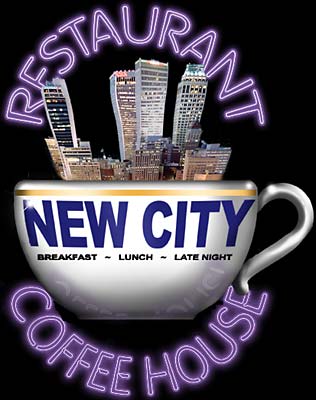 This logo was designed for a down-town Tulsa restaurant.

The signage will appear as an adhesive vinyl photo on the large store windows with "restaurant" and "coffee house" appearing in neon.

Also to be used on the usual menus, business cards, website and tee-shirts.

Client's request was for something with a urban dinner sort of feel and a direct tie-in to Tulsa.