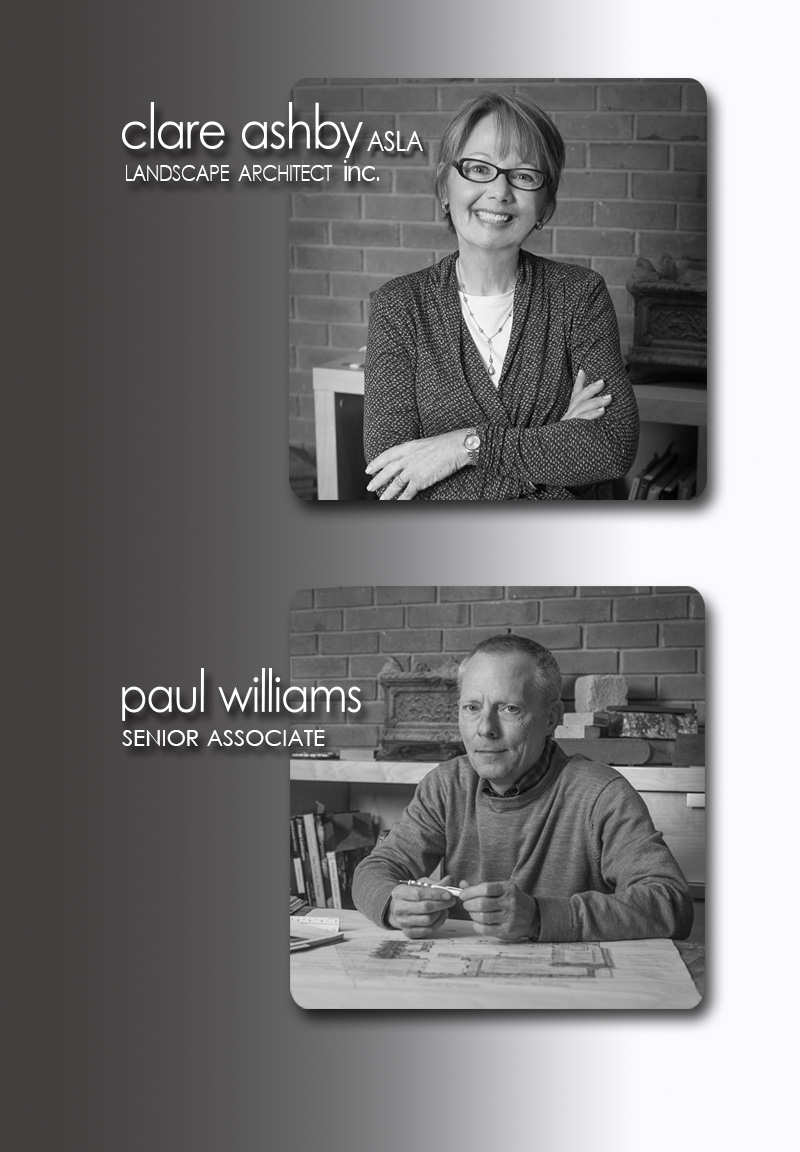 Clare is a licensed landscape architect and a member of The American Society
of Landscape Architects, (ASLA), receiving her degree from Oklahoma State
University. The firm was established in
1988 with a primary focus on residential
site planning and garden design.
Paul Williams joined the firm in 1990. He
has a degree in Environmental Design from
The University of Oklahoma.

Several of their gardens have been featured in Southern Living and Better Homes and Gardens and various local garden tours. Her work has been voted "Best of the Best" by readers of Oklahoma Magazine multiple times.
Design Philosophy; "Rather than
categorize our work in a specific style, we
take our design cues from the land itself
and our client's lifestyle. My inclination is to marry clean and uncluttered landscape elements with lush planting.
Fads come and go. Good design is timeless."